Aditūs
Research | Wireframe | Prototype | Interaction Design | Visual Design
THE CLIENT
ESG Analytics is a startup in the financial services industry dedicated to assisting Private Equity Limited and General Partners 'integrate what matters' to achieve the benefits of managing Environmental, Social, and Governance (ESG) risk and opportunity.
THE CHALLENGE
How to help asset owners and managers integrate environmental, social, and corporate governance factors into their investment process?
THE SOLUTION
A web-based platform for streamlined custom data collection, advanced analysis, and comprehensive reporting supporting ESG integration at any investment stages.
THE PROCESS
Since my participation in this project started at the Customer Development Process level, I gained a clear understanding of the user's problems, pain points, and journey. I began identifying personas, features/functionality analysis, and developing an initial navigation structure.
THE DESIGN
Inspiration for the look and feel comes from the company's branding positioning which intersects three clear values: Sustainability, Technology and Simplicity/Elegance/Exclusivity.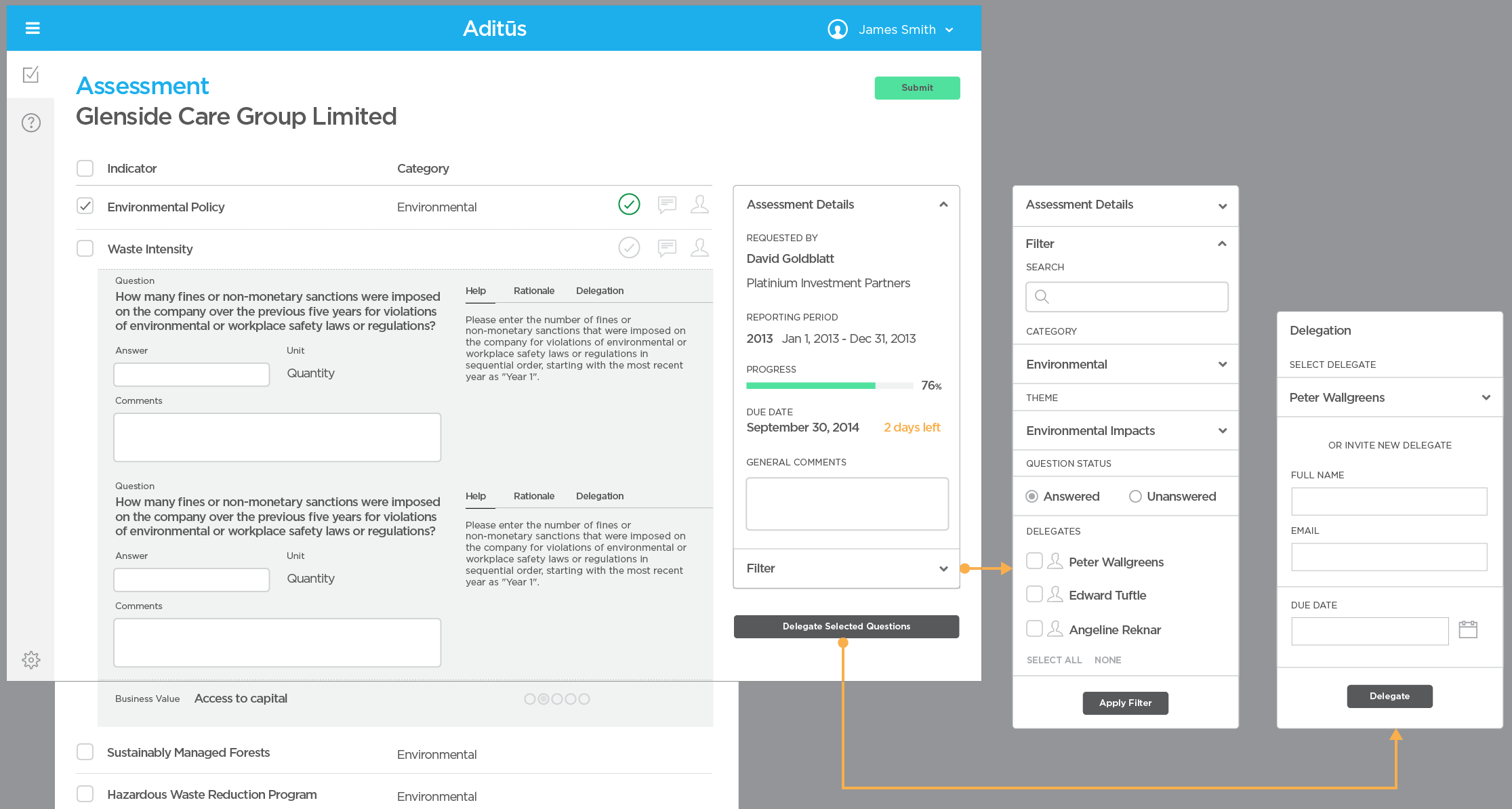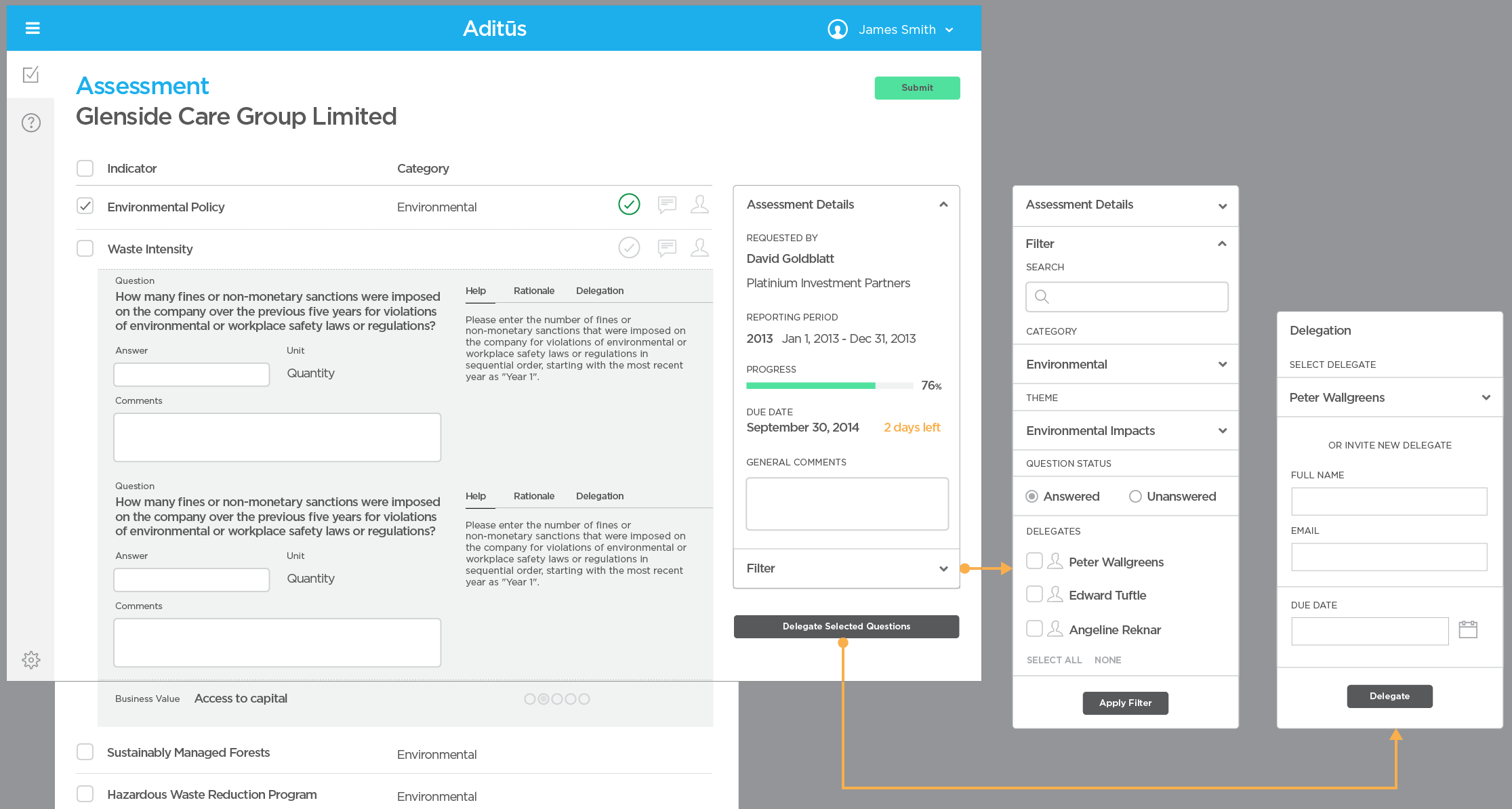 IMPLEMENTATION
The final optimized design assets were prepared and delivered to the development team for implementation using a modern front-end framework for the web app.